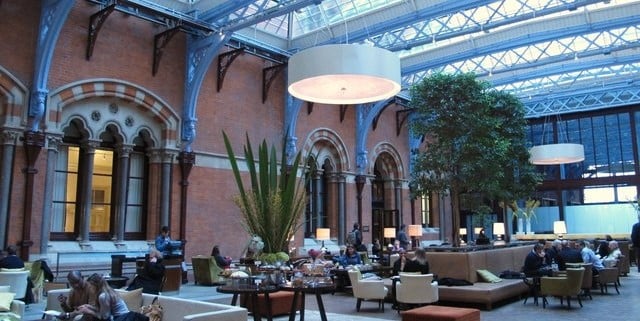 It's been a long day.
Work obligations have been demanding.
It's been night after night in a different hotel in a different city.
It is all getting a bit boring.
However, today will be different.
A smile appears on slave's face, along with a firmness in his trousers.
Beautiful JetSetMistress awaits him, on this business trip.
Walking into the hotel lobby, his anticipation grows.
He sends Mistress a text, to let her know, he is on his way up to the room.
"Knock twice when you arrive" is her response.
"Hmmmm, what could she be planning?" He ponders while entering the elevator.
Slave knocks softly, twice.
Mistress's manicured hand appears outside of the door.
She is holding an eye mask.
He takes it and the door shuts.
Slave stares at it, takes a deep breath and places it on.
The Fantasy begins now.
The door immediately opens.
He feels Mistress's soft touch as she guides him into the room.
Once inside there is a sensual smell and soft music playing.
Mistress slowly begins to undress him.
Each piece of clothing is carefully removed by Her.
Slave's heart beats faster as his arousal increases.
His final piece of clothing is removed.
Slave feels completely exposed and vulnerable.
He hears her movement around him.
Time seems to move slowly.
"Come with me darling" she softly whispers, into his ear.
Mistress gently walks him through the darkness.
He feels an edge of the bed and sits.
"Wait here" she says and leaves, for what feels like a long time.
He starts to relax and feel comfortable.
Every sound is intensified.
Slave feels and hears himself breathing…
Mistress's hands graze his skin, softly, teasing and caressing him.
Her hands move up and down his body.
Her fingers are in his hair.
Her finger tips graze his lips.
He feels her warm breath on his ear.
Mistress's feminine perfume intoxicates him.
Her lips are warm and move along his neck.
A silk scarf glides along his back, neck, then over his firm erection.
Slave enthusiastically touches Mistress soft skin and silky stockings.
SLAP! Across his face knocking his breath away.
'No touching!' Mistress abruptly states.
He is stunned, confused and shocked.
Holding back is terrible
Feeling, without seeing, is intensely erotic.
Mistress stops touching him, yet, he feels her movement around him.
The waiting it torture.
His arousal is high and his erection firm.
He, then, stops hearing her movement.
She seems to have disappeared.
Time passes in silence.
Relief comes once there is movement, behind him, on the bed.
Her stockinged feet are moving up and down his back.
She is sensually moving behind slave, on the bed.
Her bare breasts press against his body.
She wraps her legs around his waist.
It feels like torture not to touch her.
If only Mistress would take off his mask.
He longs to see her before him.
If only Mistress would give him permission to please her.
Slave waits, inhales and exhales, waiting for Mistress's further instructions.
https://jetsetmistress.com/wp-content/uploads/2015/07/hotel-lobby.jpg
480
640
Mistress Gweneth
http://jetsetmistress.com/wp-content/uploads/2013/12/jet-setting-mistress.png
Mistress Gweneth
2015-07-23 12:20:49
2015-08-24 10:03:38
Traveling Business Man